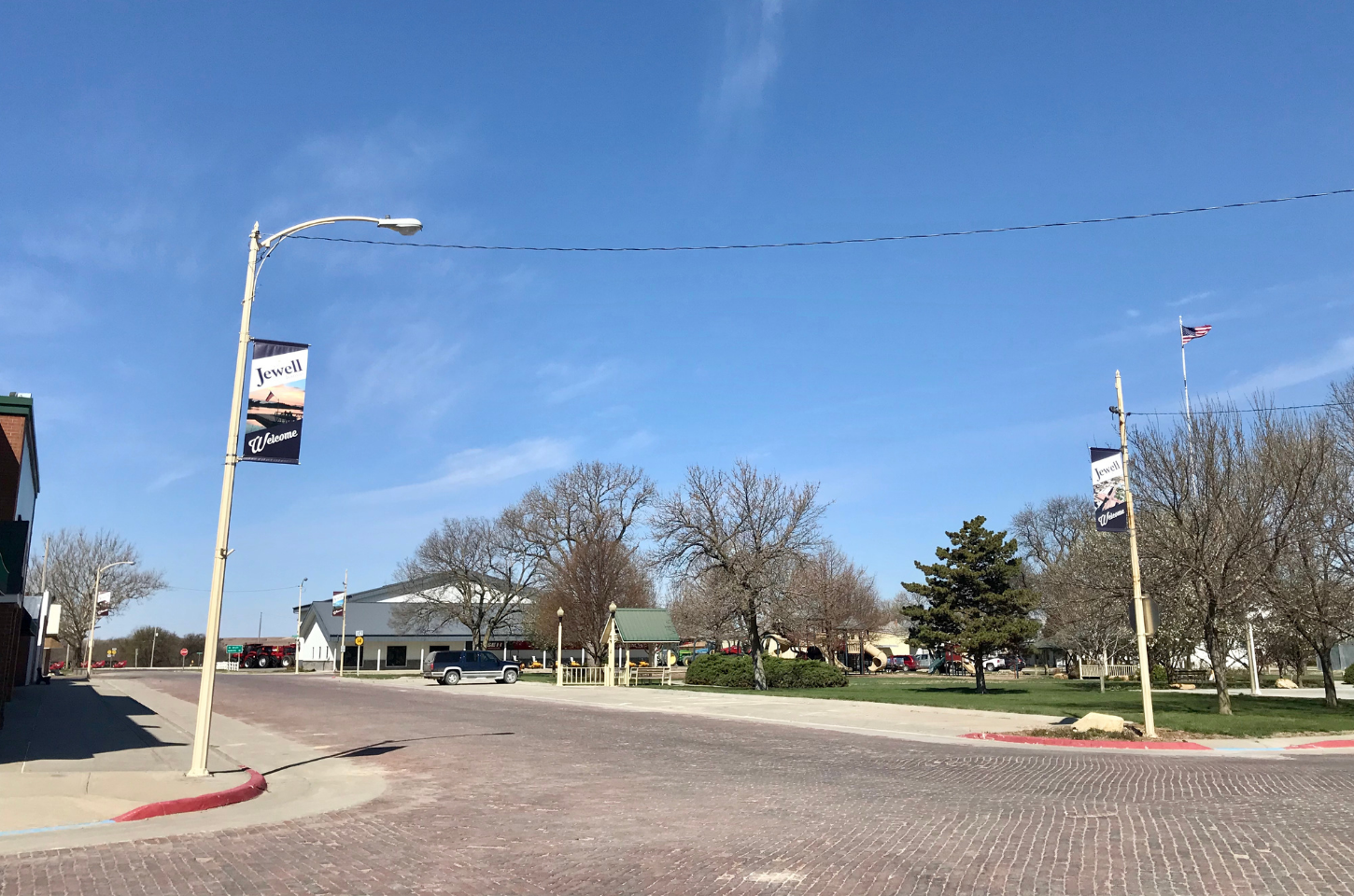 Custom Banners Welcome Visitors Downtown
The City of Jewell enrolled in the "First Impressions" program and traded communities with Miltonvale to better understand a "true" first impression of the community. Through that program, the City of Jewell learned that their downtown provided visitors with a positive experience. To keep the positive momentum going, a committee of residents have continued to look at ways to improve downtown.
Recently, the Jewell Chamber of Commerce took inventory of the downtown banners and found that they were ripped and weathered. With a grant from the community foundation, they were able to purchase new custom banners to display during the spring and summer seasons as well as new awnings for the community center.
"With all of the activities planned, there could not have been a better year to focus on updating and creating a more vibrant, welcoming downtown area," said grantee Shelby Bohnert. "The repainted streetlights, new custom light pole banners and new awnings on the community center all create a more attractive downtown area for residents, businesses, and visitors in our community."