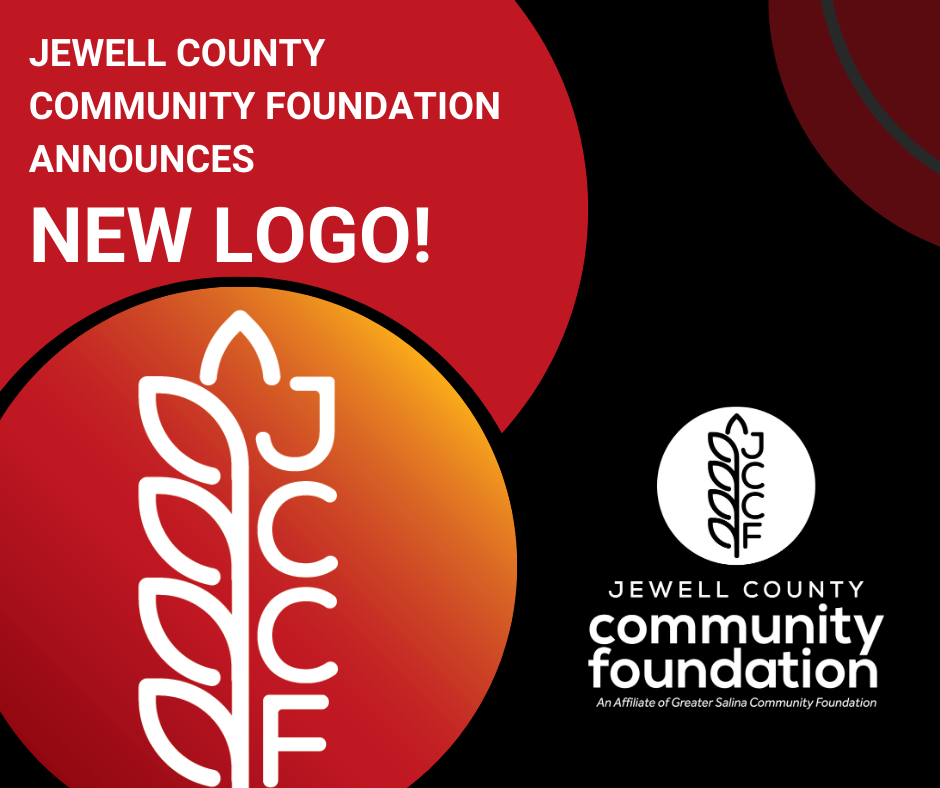 The Jewell County Community Foundation Announces Rebrand
MANKATO, Kan.—The Jewell County Community Foundation announced recently that it has completed a major rebranding. Since 2018, the Community Foundation has served the communities of Jewell County through its mission of helping people invest in a meaningful way to make a difference in the community by building permanent endowment funds and meeting charitable needs.
The Jewell County Community Foundation is an affiliate of the Greater Salina Community Foundation and was formed to serve as a catalyst for contributions for the long-term benefit of the community.
Since the Community Foundation's inception, it has grown to over $730,000 in assets and has awarded over $780,000 in grants and scholarships on behalf of its donors.
"We are excited about the new logo for the Community Foundation," said Kyra Lampe, Jewell County Community Foundation Coordinator. "The new design pays tribute to Jewell County's roots in agriculture with the shock of wheat that blends into "JCCF". We also kept the same color as before to help maintain a sense of familiarity. I think this logo serves as a new beginning for the Foundation and a signal for the continued success of the Community Foundation.
Although the Community Foundation has a new look, its mission and services remain the same—to help people make a difference by connecting donors and nonprofits, providing personalized services and philanthropic expertise, serving as a charitable savings account, and establishing permanent endowed funds to create a lasting legacy.