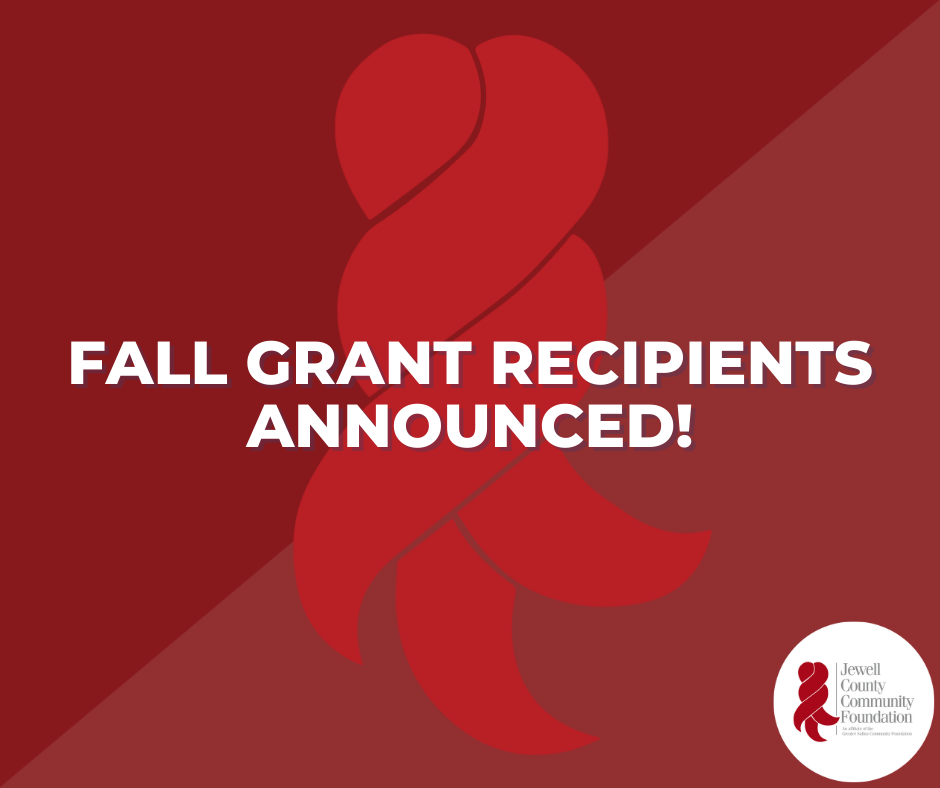 Jewell County Community Foundation awards over $59,000 in grants
MANKATO, Kan.— During its fall grant cycle, the Jewell County Community Foundation awarded over $59,000 to eight projects throughout the Jewell County area. The following organizations received funding:
Esbon Rural Fire District #3, $11,600 to install an emergency generator at the firehouse and relocate the siren from the water tower to the firehouse.
City of Mankato, $7,500 to assist with the build out of the Mankato Splash Pad project.
City of Jewell, $10,000 to assist with funding of the Jewell Community Center Phase 2 project: updating paint, flooring, and kitchen features.
City of Formoso, $11,537.80 for replacement of the current water meters with new modern meters.
Mankato Cares Inc., $7,000 to help cover the cost of three days of activities for Mankato's 150th year anniversary.
Formoso Public Library, $4,595.33 for outlet replacement, building rewiring, and new LED lights to be installed in the library.
City of Mankato, $5,500 for the purchase of a light duty tractor for maintenance purposes on the course.
City of Formoso, $1,850 to purchase new computer equipment to assist staff with more efficient and accurate billing statements and city-related documents.
This round of grants was made possible by two funds at the community foundation; the Dane G. Hansen Community Grant Fund, which focuses on improving quality of life throughout the county and the Jewell County Community Fund, which focuses on the present and future needs of Jewell County.
The foundation's next grant cycle opens March 1, with online applications due May 1, 2022. For more information, visit http://jewellcountykansas.com/jewell-county-community-foundation-apply/.