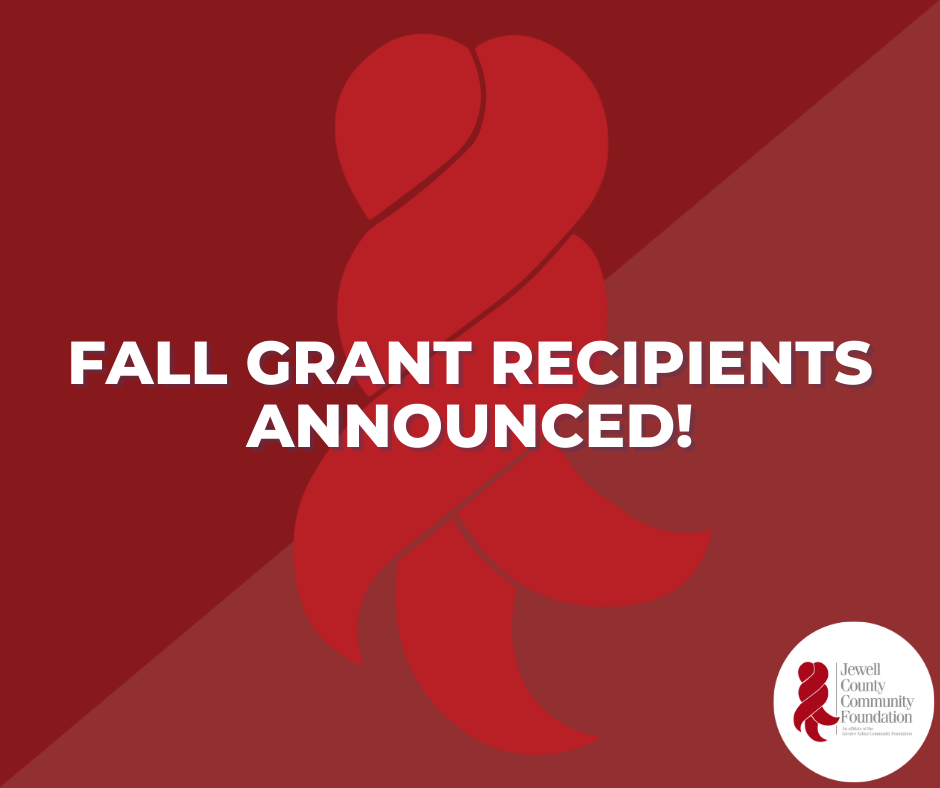 Jewell County Community Foundation awards over $35,000 in grants
MANKATO, Kan.— During its fall grant cycle, the Jewell County Community Foundation awarded over $35,000 to seven projects throughout the Jewell County area. The following organizations received funding:
Jewell County Strong, $5,626 to purchase refrigerator and stove and also install a fence on the property for the daycare.
City of Esbon, $3,454 to help pay for the replacement of the old worn out kitchen cupboards at the Esbon Community Kitchen.
Jewell County Revitalization, $5,000 to purchase materials, volunteer shirts and advertising for the Jewell County Big Kansas Road Trip.
Kansas Mammoth Festival, Inc., $7,000 to pay musicians, performing artists and sound engineer for the festival.
Mankato City Library, $3,782 to purchase three new Lenovo Thinkcentre Computers and five new Lenovo monitors to replace the old ones and software.
City of Jewell, $6,700 to improve handicap accessibility of Maag City Park and Emerson Lake.
City of Mankato, $4,000 to install two TV systems for presentations at the Community Center.
This round of grants was made possible by two funds at the community foundation; the Dane G. Hansen Community Grant Fund, which focuses on improving quality of life throughout the county and the Jewell County Community Fund, which focuses on the present and future needs of Jewell County.
The foundation's next grant cycle opens March 1, with online applications due May 1, 2023. For more information, visit https://jewellcountycf.org/grants/.