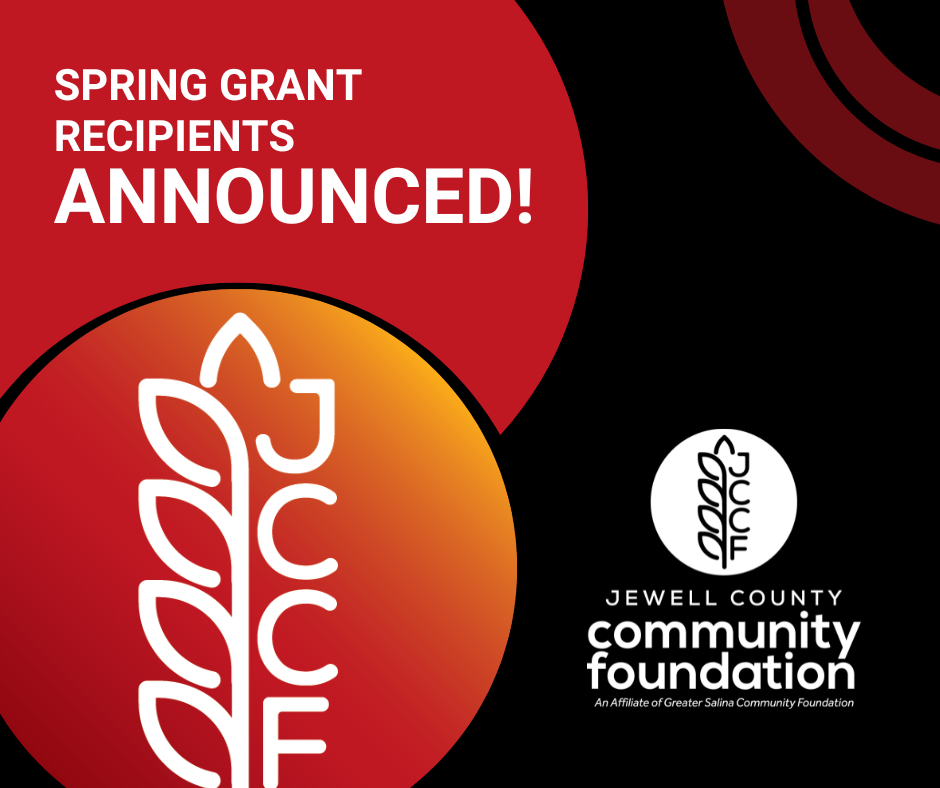 Jewell County Community Foundation awards over $28,000 in grants
MANKATO, Kan.— During its spring grant cycle, the Jewell County Community Foundation awarded over $28,000 to eight projects throughout the Jewell County area. The following organizations received funding:
Esbon Rural Fire District #3, $8,978 to buy equipment to help outfit a used truck pumper/tanker acquired by the fire department.
Formoso Community Church, $2,000 to purchase speakers, amplifiers, microphones and stands, and also to help pay for the installation costs of the equipment at the church.
City of Esbon, $1,293.21 to help purchase commercial tables and chairs for the Esbon Community Center.
Jewell County Fair Board, $3,750 to pay White Rock Electric for wiring the rodeo lights at the Jewell County Fairgrounds.
Jewell County Historical Society, $3,500 to help with the parts and labor costs to restore an antique motor.
USD 107, $4,043.79 to purchase three red and black round metal tables and matching umbrellas from Outdoor School Furniture for their outdoor learning environment.
City of Jewell, $3,500 to help fund the Jewell Corn Show Community Entertainment.
Jewell Chamber of Commerce, $1,000 to partially pay for the fireworks services of Robin Edmonds from Topeka.
This round of grants was made possible by two funds at the community foundation; the Dane G. Hansen Community Grant Fund, which focuses on improving quality of life throughout the county and the Jewell County Community Fund, which focuses on the present and future needs of Jewell County.
The foundation's next grant cycle opens September 1, with online applications due November 1, 2023. For more information, visit: https://jewellcountycf.org/grants/