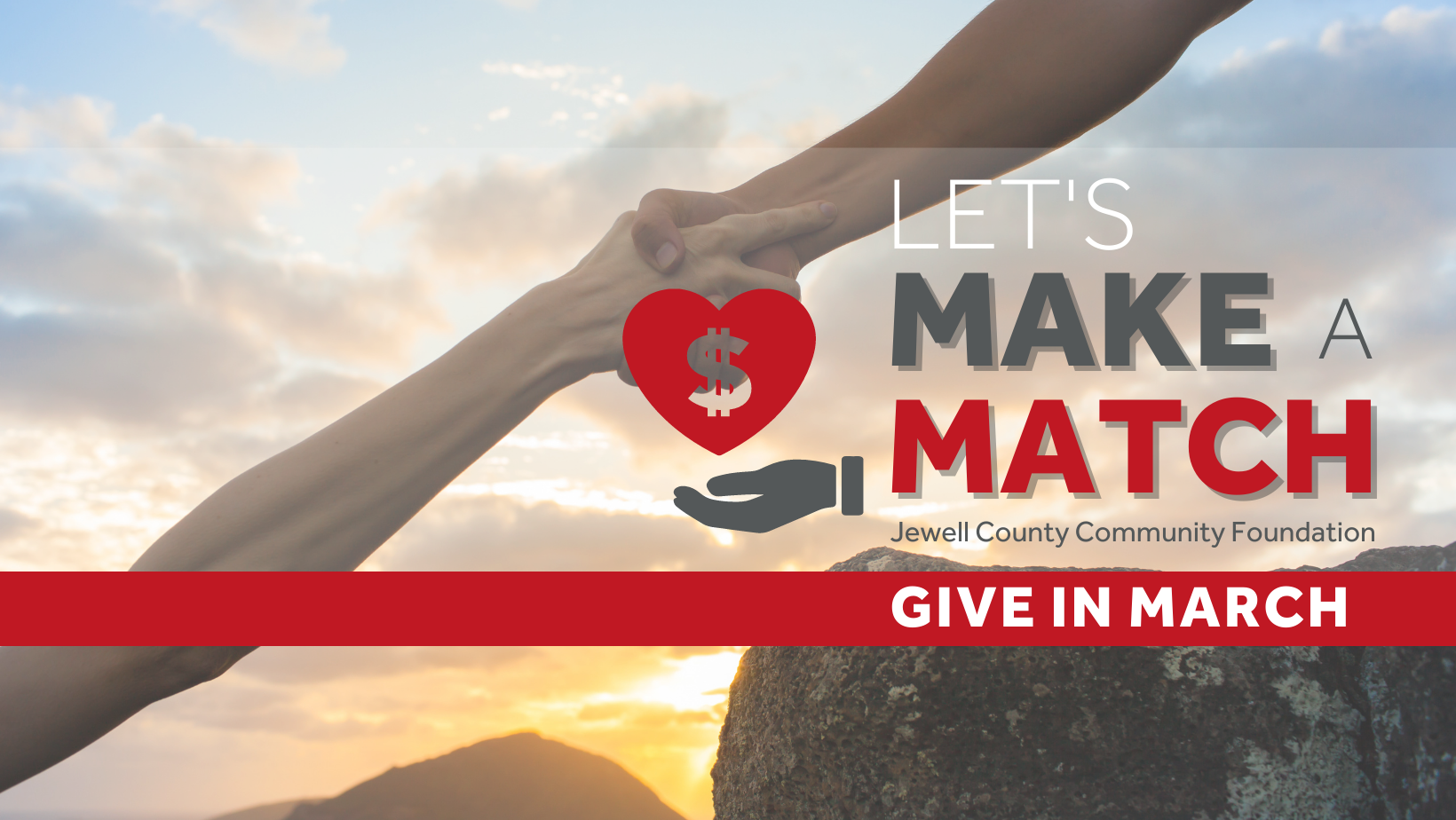 Gifts to the community foundation are worth more in March
MANKATO, Kan.— Jewell County Community Foundation could earn additional dollars for charitable grants in the community through a county-wide Match Month gift matching campaign.
In March, the Dane G. Hansen Foundation will match all public gifts to the Jewell County Community Fund at the Jewell County Community Foundation, up to $50,000. The Jewell County Community Fund is an unrestricted community grant fund that supports projects and programs focused on improving quality of life in Jewell County. New this year, the Hansen Foundation will also increase the additional match – up to $45,000 for a permanent operating endowment and up to $5,000 for immediate administrative needs. That means that community foundations that raise the full $50,000 for the permanent grant fund will receive a 200% match!
"Dane G. Hansen's matching initiative will sunset in 2026. So, with only a few years left and the increased match this year, Match Month is more important than ever," said Jewell County Community Foundation's Coordinator, Kyra Lampe. "The Community Foundation is a great way to give back to your community and set Jewell County up for success long into the future. We had a very successful Match Month last year, and I am hopeful this year we will see the same results."
All donations are tax-deductible. Gifts can be mailed to Jewell County Community Foundation, P.O. Box 154, Mankato, KS 66956. Donations must be received by March 31. For online donations head over to https://jewellcountycf.org/match-month/.
Learn more at https://jewellcountycf.org/.