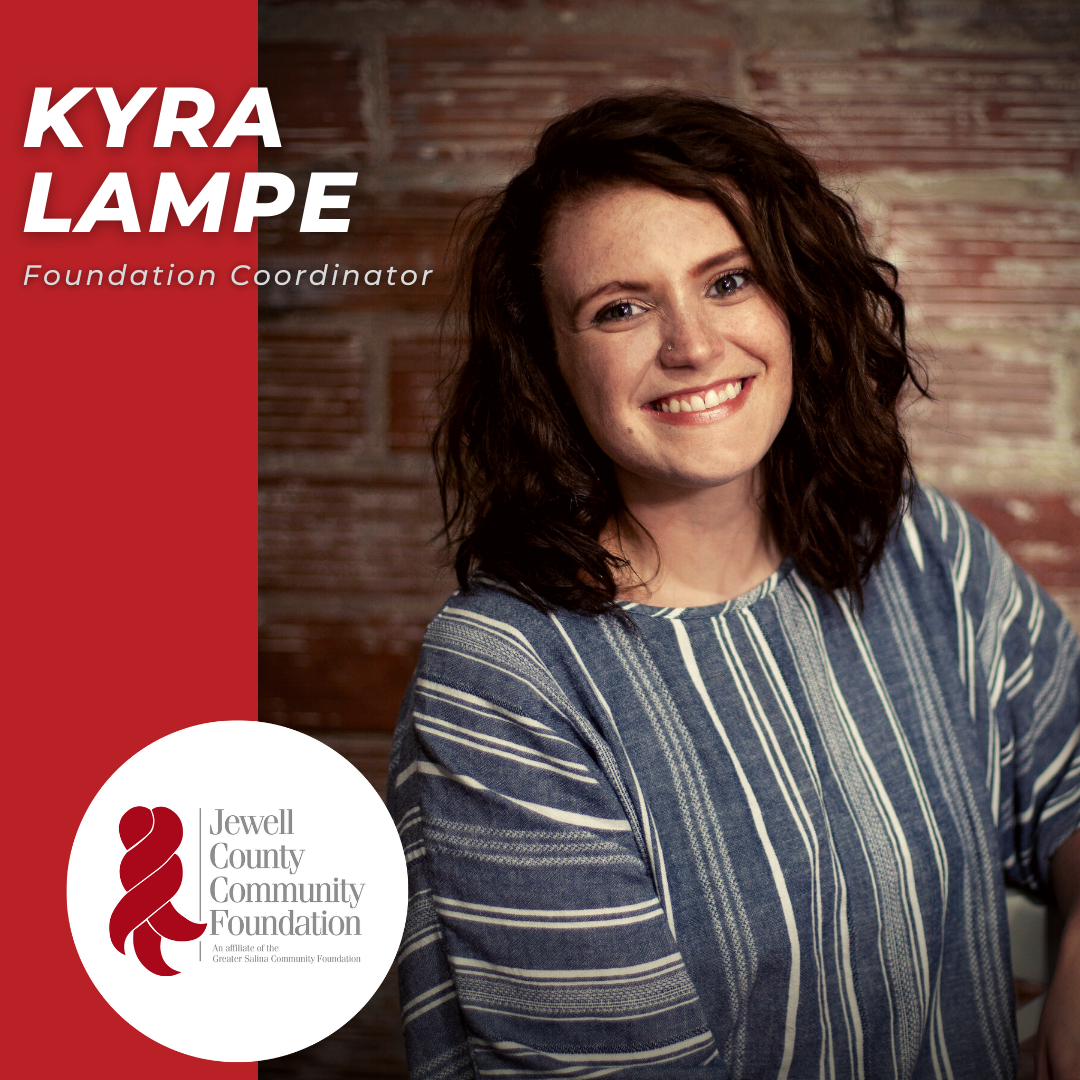 Community Foundation welcomes new Executive Director
MANKATO, Kan.— The Jewell County Community Foundation is pleased to announce Kyra Lampe as the new coordinator of the Foundation.
Kyra joined the Jewell County Community Foundation in August 2022. A native of Jetmore, KS, she is proud to be a lifelong Kansan and has a passion for serving rural communities. Kyra graduated from Kansas State University in May 2021 with one Bachelor of Arts degree in Communication Studies and another in Political Science. She is currently pursuing her Master's in Public Administration through Wichita State University's online program. Following graduation, Kyra moved to Courtland, KS, where she began working for JenRus Freelance as the Jewell County Community Development Coordinator. In her spare time, she enjoys spending time with friends and family, playing the violin, and keeping track of her dog, Roscoe.
For more information, contact Kyra Lampe, JCCF Coordinator, at jccda@nckcn.com or call 785-378-7036. Learn more about the Foundation at www.jewellcountycf.org.