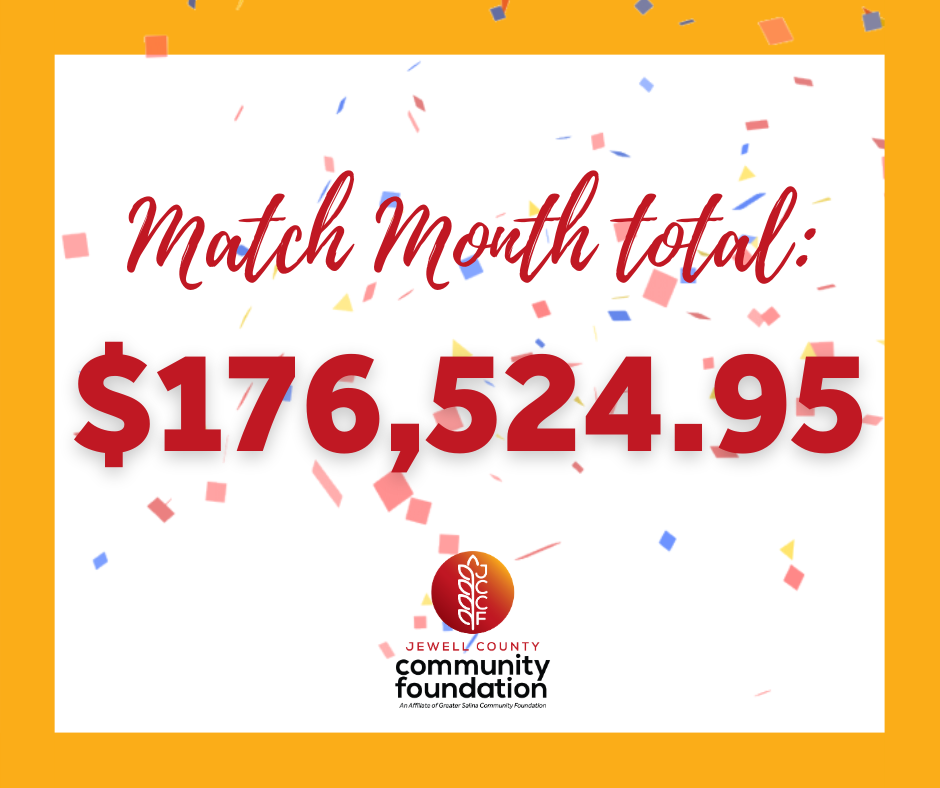 Community foundation raises funds during March Match Month
MANKATO, Kan.— In March, the Jewell County Community Foundation had an opportunity to receive matching funds from the Dane G. Hansen Foundation during what is considered 'Match Month'.
The foundation is excited to announce that it raised a total of $76,524.95 during their March Match Month. With a total match of $100,000 from Dane G. Hansen, this will result in a grand total of $176,524.95 to be invested permanently in endowments that support local area grant-making for schools, the arts, parks, economic development, public health and more.
"I couldn't be prouder of Jewell County and how everyone came together in support of the Foundation. This is the most we have ever raised for Match Month and it's encouraging to see so many people believe in us and the future of Jewell County!" exclaimed Kyra Lampe, the Jewell County Community Foundation Coordinator. "When you look around and see so many of these different projects throughout the county that were made possible because of the community foundation and money donated by local people, it shows not only can we dream big, but we can make those big dreams happen. I'm also extremely proud of the JCCF board and how proactive they were in reaching out to new donors and educating people about the Foundation. Because of their efforts, we gained almost 30 new donors. This Match Month was a great reminder why Jewell County is a great place to call home."